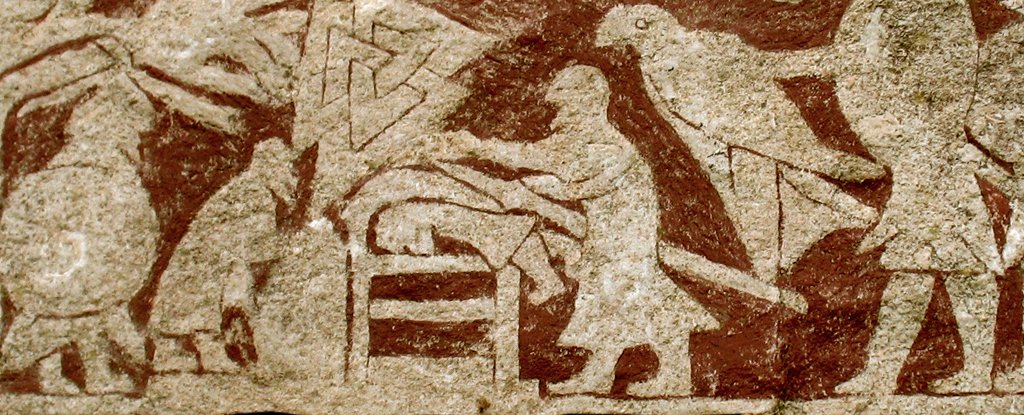 Man lying on his belly with another man using a weapon on his back. (Stora Hammar Stone)
Famed for their swift longboats and bloody incursions, Vikings have long been associated with brutal, over-the-top violence. Between the eighth and 11th centuries, these groups left their Nordic homelands to make their fortunes by trading and raiding across Europe.
Particularly infamous is the so-called "blood eagle", a gory ritual these warriors are said to have performed on their most hated enemies. The ritual allegedly involved carving the victim's back open and cutting their ribs away from their spine, before the lungs were pulled out through the resulting wounds.
The final fluttering of the lungs splayed out on the outspread ribs would supposedly resemble the movement of a bird's wings – hence the eagle in the name.
Read the rest of this article...