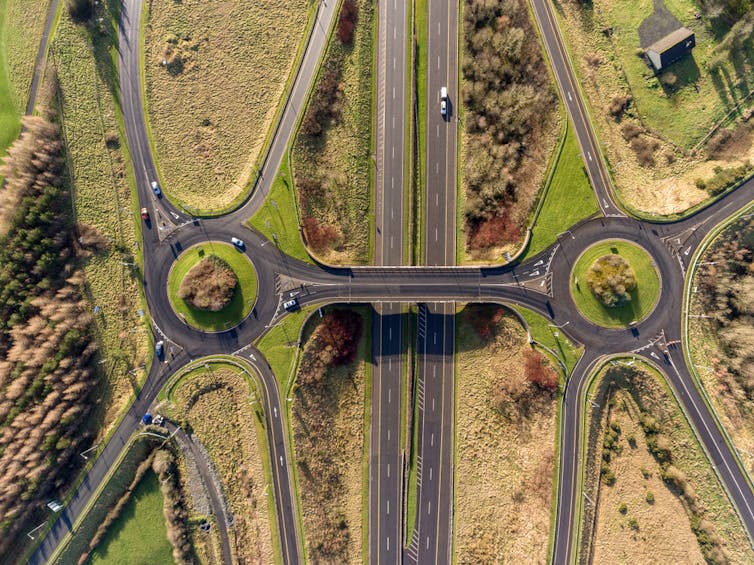 Big roads and construction projects in Ireland have unearthed a treasure trove of data
for archeologists.
Shutterupeira/Shutterstock
The early medieval period in Ireland (400-1200AD) was a time of key importance. It was a turning point in European history and the origin of much contemporary Irish culture and identity. Ireland, the early medieval "land of saints and scholars", had much cultural and economic growth during the 5th and 6th centuries. Elsewhere in Europe there were unstable populations in the wake of the fall of Rome.
Until now it was assumed that this Irish Golden Age was followed by stability and consolidation, and a steadily increasing population, despite disruption caused by Viking raids throughout the 9th century. Irish society at this time was also in a state of flux. The Vikings eventually established a network of towns that stood apart from the rural "native" Irish world.
A new analysis of the archaeological record, however, reaches a set of rather different conclusions. In our study, published in the Journal of Archaeological Science, we found that the Irish population had actually been in a serious decline for almost two centuries before the Vikings arrived. Our research reveals how ancient migrations of Vikings left a lasting legacy in the modern population.
Read the rest of this article...