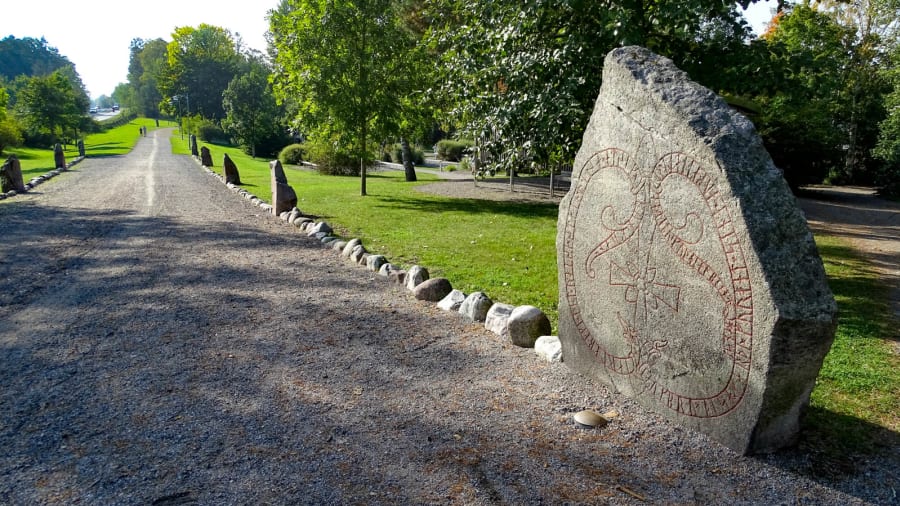 The Jarlabanke Bridge is a common starting point for a tour of Runriket, a collection of ancient runestones in Sweden that sheds light on the country's Viking past. The original bridge once helped Vikings cross over a bog.
Vallentuna, Sweden (CNN) — Drive north of the Swedish capital for about half an hour and you'll reach the lakeside district of Vallentuna, a pleasant community with cobblestone churches, picnic areas and playgrounds.
It's also a journey deep into Sweden's ancient Viking past.
Scattered among Vallentuna's greenery are dozens of mystical runestones that form the gateway to a 1,000-year-old Viking civilization now believed to be one of Scandinavia's most significant historic sites.
Known as Runriket, or Rune Kingdom, this collection of more than 100 Viking age runestones -- ancient lichen-crusted slabs of Old Norse inscriptions -- are beautiful relics that shine a light on modern Sweden's past, revealing surprising truths about its ancestors.
Read the rest of this article...