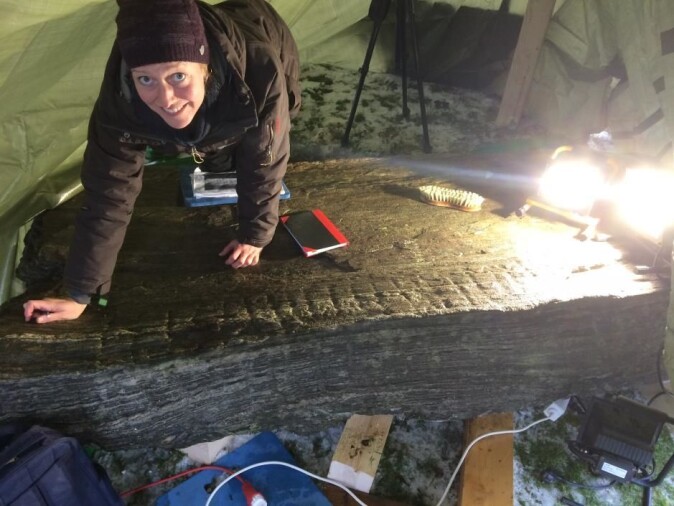 Karoline Kjesrud jobber for å identifisere runene på den slitte runesteinen.
(Foto: Kulturhistorisk museum, Universitetet i Oslo)
Arkeologer har funnet en runestein som stammer fra 400-tallet, i Øverby i Rakkestad.
Det er uvanlig å finne runesteiner, og så gamle runesteiner er oppsiktsvekkende, mener Danmarks ledende ekspert på runer, Lisbeth Imer.
Den eldste danske runesteinen er fra starten av 700-tallet.
– Det er litt av en sensasjon. Vi er grønne av misunnelse her i Danmark, sier Imer, som er seniorforsker ved det danske Nationalmuseet.
Read the rest of this article...