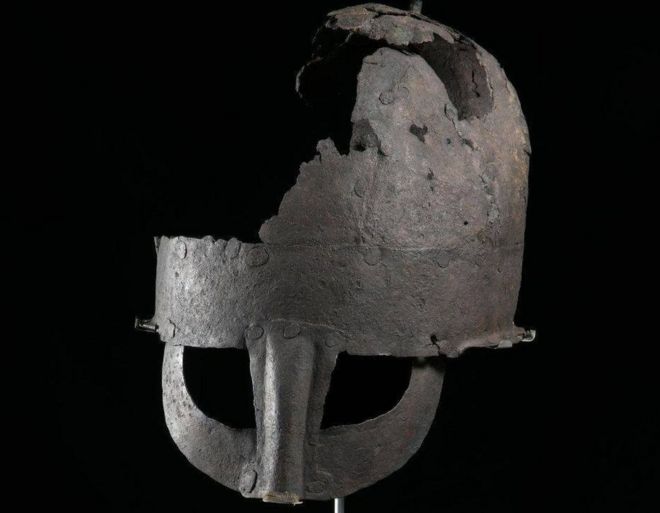 The Viking helmet was essential personal protective equipment for a warrior
A Viking helmet unearthed in Yarm in the 1950s is the first to ever be found in Britain, according to new research.
Found in Chapel Yard by workmen digging trenches for new sewerage pipes, the corroded, damaged artefact is a rare, 10th century Anglo-Scandinavian helmet.
A research project led by Dr Chris Caple also found it is only the second near-complete Viking helmet found in the world.
It has been on display at Preston Park Museum since 2012.
The age of the helmet had caused much debate until now.
Researchers used evidence from recent archaeological discoveries as well as analysis of the metal and corrosion to reveal its past
Read the rest of this article...