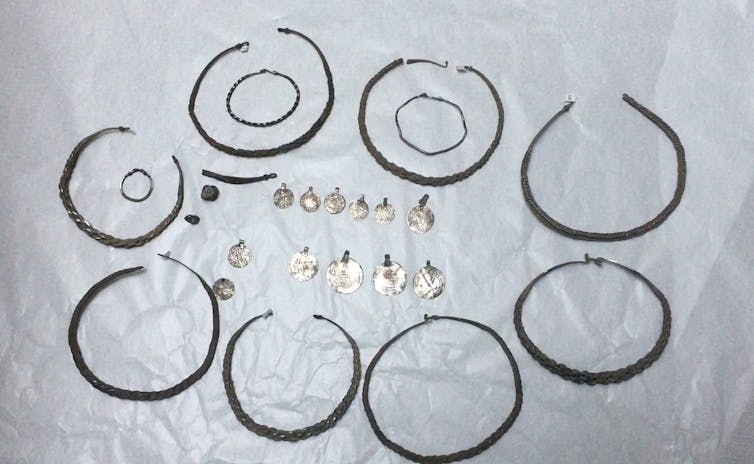 In the autumn of 2020, I was contacted by the field archaeology unit of the Swedish National Historical Museums, who are also known as the Archaeologists. They were excavating at a Viking-age settlement at Viggbyholm just north of Stockholm. During routine metal detecting of the site, they had located a very exciting find: eight silver necklaces and other silver jewellery along with 12 coins, everything delicately wrapped up in a cloth and deposited in a pot. In other words, a genuine Viking silver hoard.
As a professor in numismatics, the study of currency, I have spent my life becoming an expert in coins, so was called to help them learn more about this exciting discovery. It turned out to be a very interesting find. Most of the coins were the types that we usually see in Sweden: English, Bavarian, Bohemian (Czech) and Islamic coins as well as imitations of Islamic coins. But one of the coins was unusual.
Read the rest of this article...