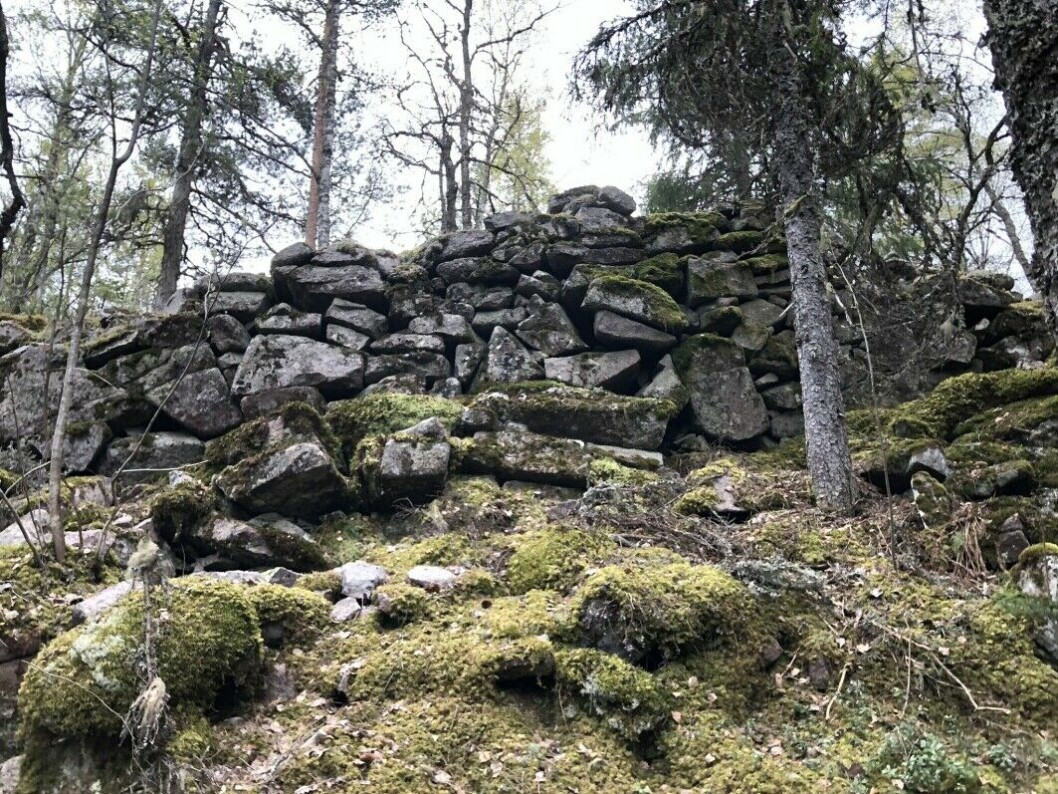 A wall built around the Andorsrud fort in Øvre Eiker in Buskerud
(Photo: Kristine Friis Jørgensen)
In times of shifting power relations during pre-viking times, many may have needed a stone structure for protection. But were they also used for other means?
Archaeologists and local historians have long discussed why people took on the difficult job of setting up stone and earth forts in many parts of the country.
About 450 so called hill forts have been recorded in Norway to date.
When archaeology as a discipline in Norway first began in earnest in the 19th century, hill forts were one of the first things researchers started studying. These structures, typically stones set in strategic locations, were called hill forts because it was thought that they must be a kind of defensive structure where villagers could seek refuge if their village was attacked.
This theory is still believed to be correct.
But perhaps these forts were used for something more.
Read the rest of this article...