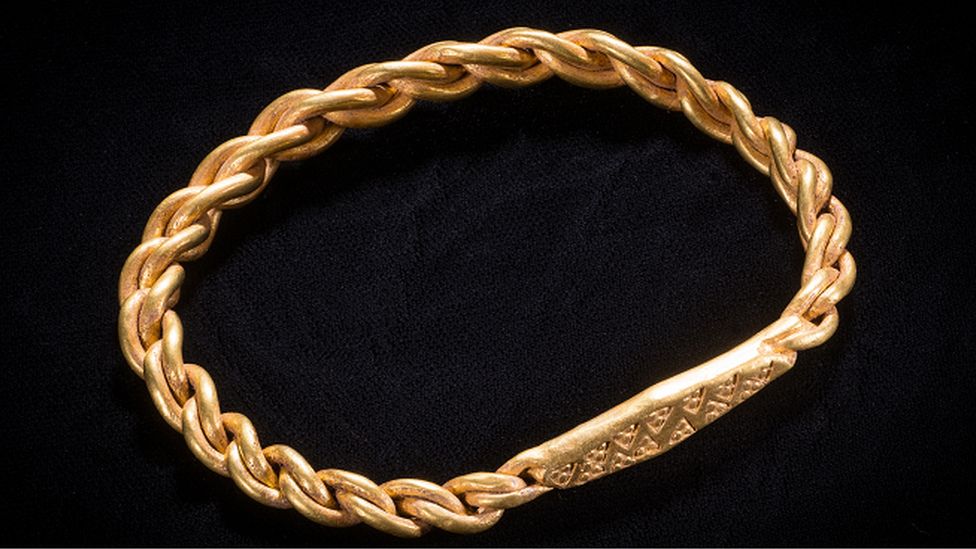 The items, dating back to 950 AD, include a rare gold arm ring MNH
A "stunning" collection of 1,000-year-old gold and silver Viking jewellery has been discovered on the Isle of Man by a metal detectorist.
Retired police officer Kath Giles made the find on farm land in the north of the island.
The horde includes a gold arm ring and a "massive" silver brooch dating back to 950 AD.
It was unearthed in December but has been revealed for the first time during a coroner's hearing.
Manx National Heritage's curator of archaeology Allison Fox said the arm ring in particular was a "rare find".
Ms Fox said she immediately knew she had found "something very special" and was "thrilled" at the discovery, which is likely to be worth several thousand pounds.