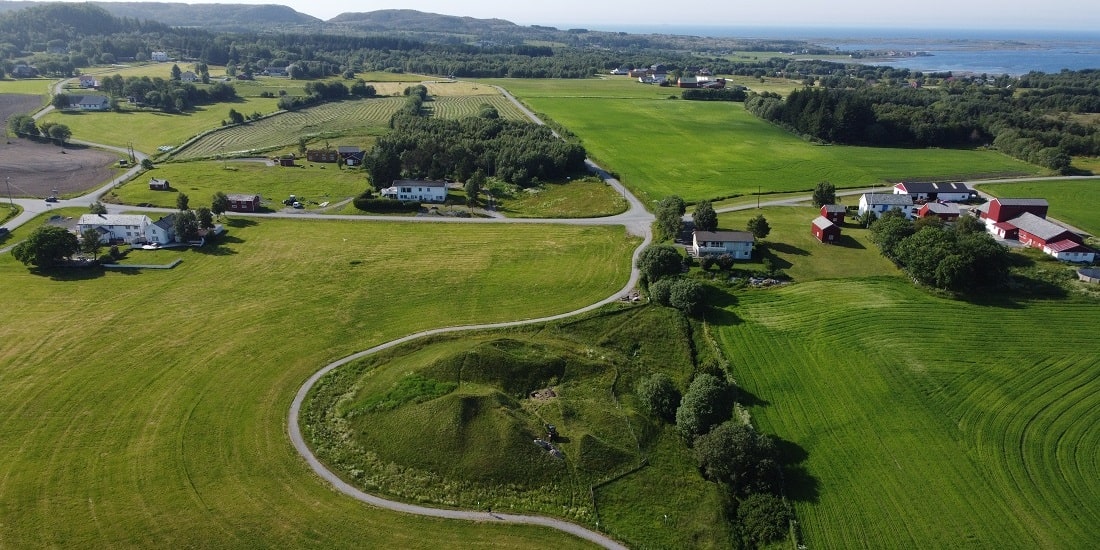 In Leka, a municipality in Norway's Trøndelag county, archaeologists have uncovered Scandinavia's oldest identified ship burial, dating back to around 700 AD.
This summer, archaeologists carried out a small survey of the 60-meter mound Herlaugshaugen, a site mentioned in Snorre's royal sagas as the final resting place of King Herlaug.
Herlaugshaugen is one of the country's largest burial mounds. In the late 1700s, it was excavated three times. According to reports, findings included a type of wall, iron nails, a bronze kettle, animal bones, and a seated skeleton with a sword.
"Unfortunately, these findings disappeared already in the early 1920s. The skeleton was once displayed at Trondheim Cathedral School as King Herlaug, but no one knows where it ended up," explained Geir Grønnesby, project leader from NTNU Science Museum.
Read the rest of this article...