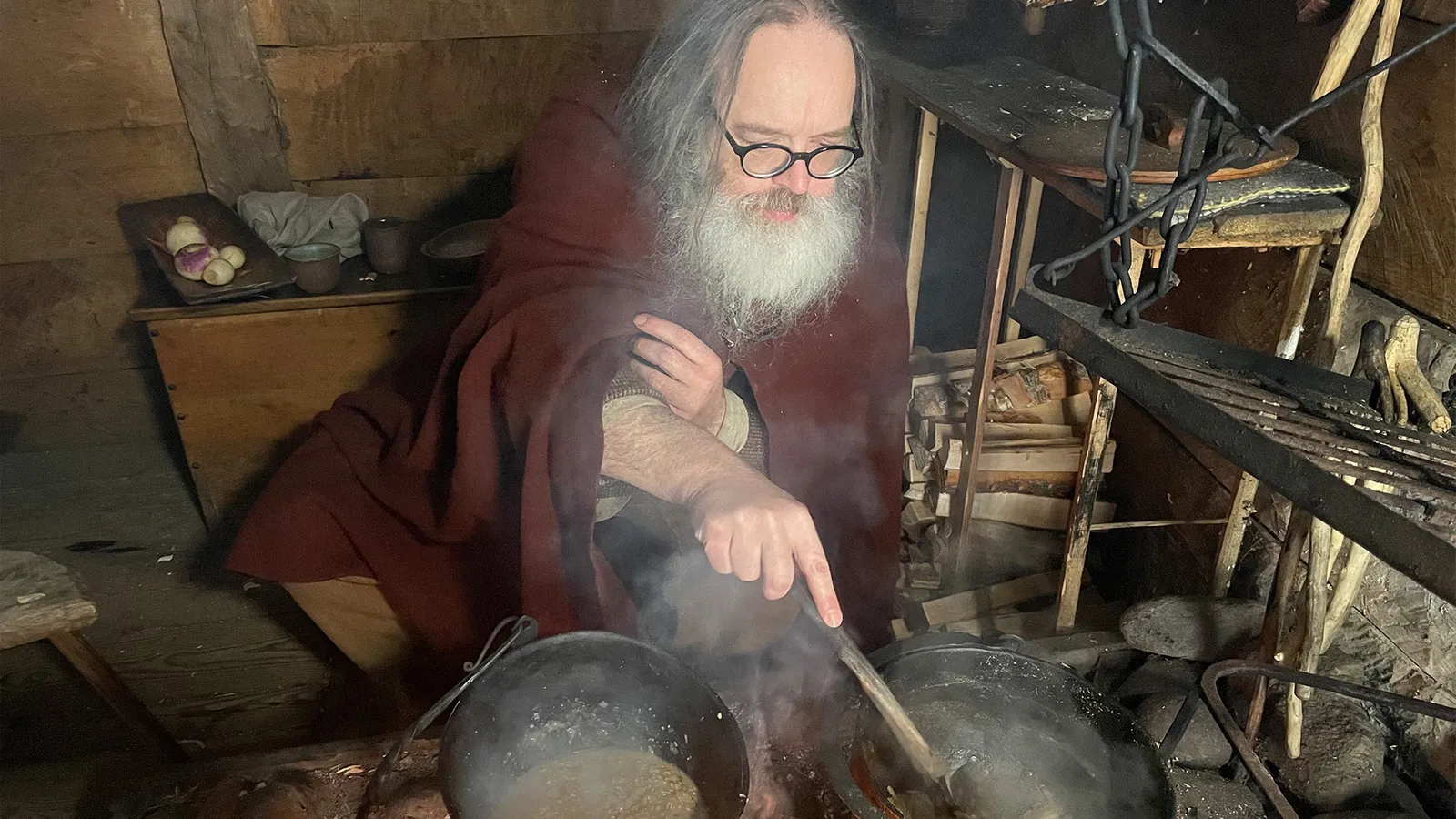 Serra is a culinary archaeologist recreating long-lost Viking recipes (Credit: Maddy Savage)
While the word "Viking" is often used to describe anyone who lived during the Viking era, Serra explained that it should technically only refer to the pirates and pillagers who travelled across northern Europe between the 8th and 11th Centuries. He said that most people during this period weren't bloodthirsty invaders, but worked as farmers, fishermen, crafters or traders, and he's made it his life's mission to research and recreate the kind of dishes that dominated their everyday diets.
"I like to eat, and I like to eat good food, so I was curious: what did [the Vikings] eat?" said Serra, who initially studied the food of ancient Rome as an archaeology student by recreating dishes from the 1st- to 5th-Century cookbook De Re Coquinaria. He then reconstructed, cooked and tasted his way from the Iron Age to the Middle Ages before focusing on the Viking era during his graduate studies. Today, having established that Vikings were much more farm-to-table locavores than meat-loving hunter gatherers, Serra is now considered one of Scandinavia's leading authorities on the culinary practices of the Vikings.
Read the rest of this article...