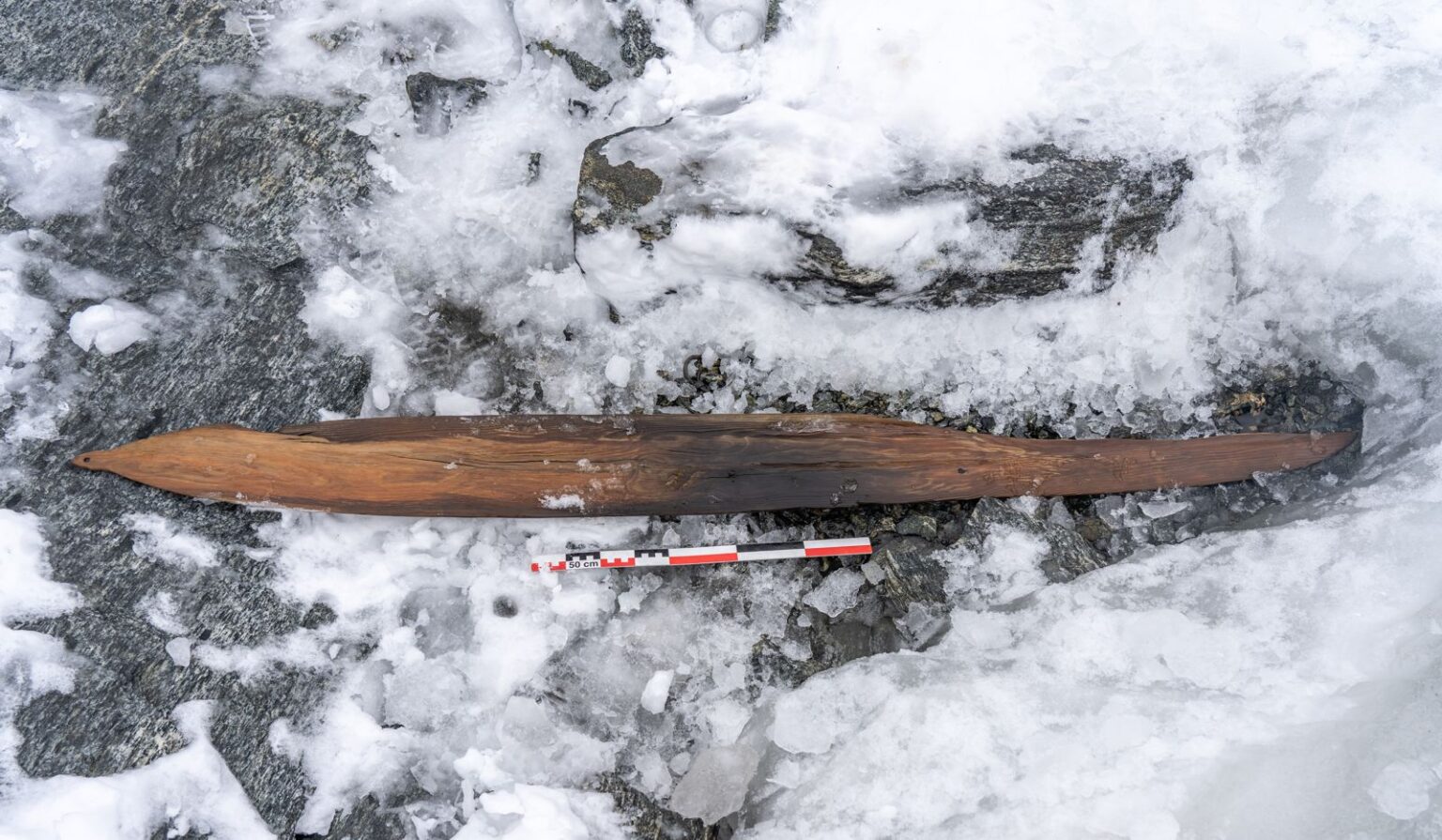 The second Digervarden ski, completely free of ice.
Photo: Espen Finstad, secretsoftheice.com.
We have found the best-preserved pair of skis from prehistory! Back in 2014, the Secrets of the Ice program found an exceptional pre-Viking ski, 1300 years old, at the Digervarden Ice patch in Norway. The ski was complete, including the binding – one of only two skis from prehistory in this condition. Ever since, we have monitored the ice patch, hoping and praying for the second ski of the pair to melt out. Now it has happened! The new ski is even better preserved than the first one! It is an unbelievable find.
The new discovery
It has been seven years since the discovery of the first ski at the Digervarden ice patch. We have patiently monitored the melt of the ice patch, in case the second ski of the pair should melt out. We were back in 2016 for a general survey of the ice patch, but the ice had not retreated much then. This year, we could see on satellite imagery that the ice patch had retreated compared to 2014. We decided to send out an archaeologist to check it.
Read the rest of this article...