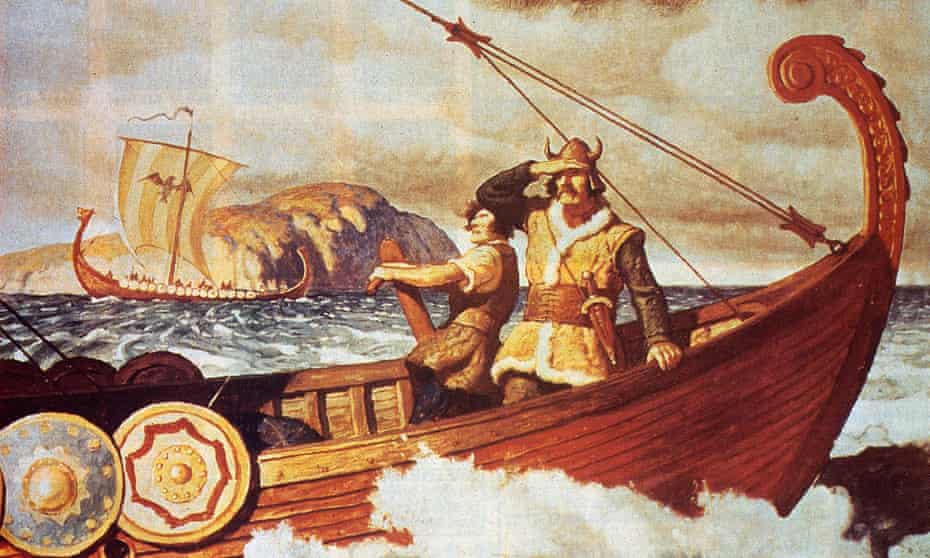 Vikings, as imagined by NC Wyeth, and their stowaway mice are now thought to be the earliest settlers on the Azores. Photograph: Hulton Archive/Getty
They came from the land of the ice and snow and the midnight sun – but still ended up in some balmy destinations. This is the conclusion of researchers who have discovered evidence to support the idea that the Vikings settled on the clement shores of the Azores several hundred years before the Portuguese arrived in 1427.
Given that the Vikings are usually associated with the frozen north, the claim is startling. Nevertheless, it is based on solid science, says a group of international researchers who recently analysed lakebed sediments in the Azores, an archipelago in the mid-Atlantic.
These were found to be rich in organic compounds that are found in cow and sheep faeces. At the same time, these samples were also found to contain high levels of charcoal but were low in pollen from native trees.
Read the rest of this article...