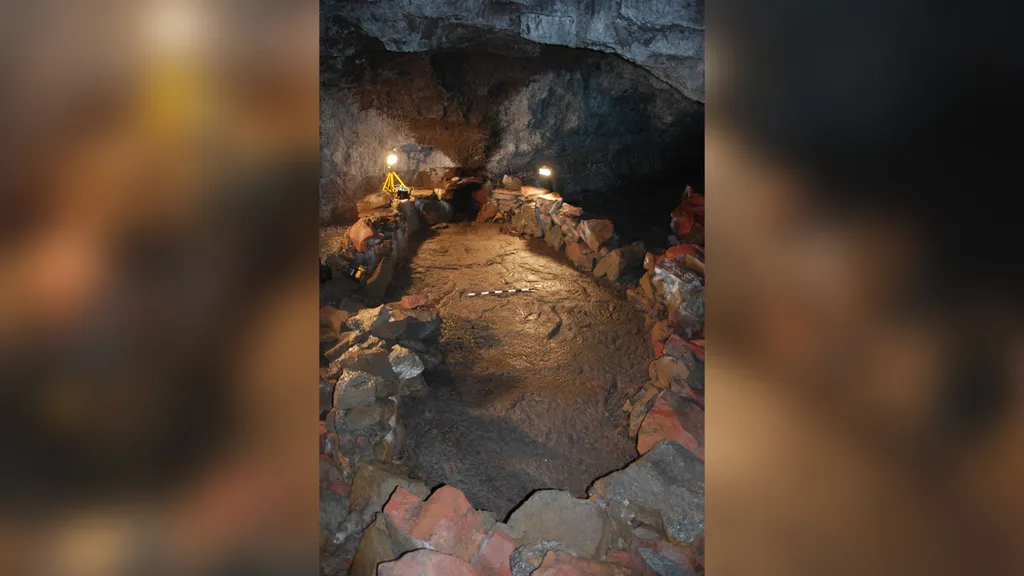 Archaeologists found that the Vikings constructed this boat-shaped structure out of rocks. Inside the structure the Vikings burned animal bones at a high temperature. (Image credit: Kevin Smith)
Archaeologists have discovered the remains of rare artifacts from the Middle East in an Icelandic cave that the Vikings associated with Ragnarök, an end-times event in which the gods would be killed and the world engulfed in flames.
The cave is located by a volcano that erupted almost 1,100 years ago. At the time of that eruption, the Vikings had recently colonized Iceland. "The impacts of this eruption must have been unsettling, posing existential challenges for Iceland's newly arrived settlers," a team of researchers wrote in a paper published recently in the Journal of Archaeological Science.
Archaeological work shows that after the lava cooled, the Vikings entered the cave and constructed a boat-shaped structure made out of rocks. Within this structure, the Vikings would have burned animal bones, including those of sheep, goat, cattle, horses and pigs, at high temperatures as a sacrifice. This may have been done in an effort to avert Ragnarok.
Read the rest of this article...