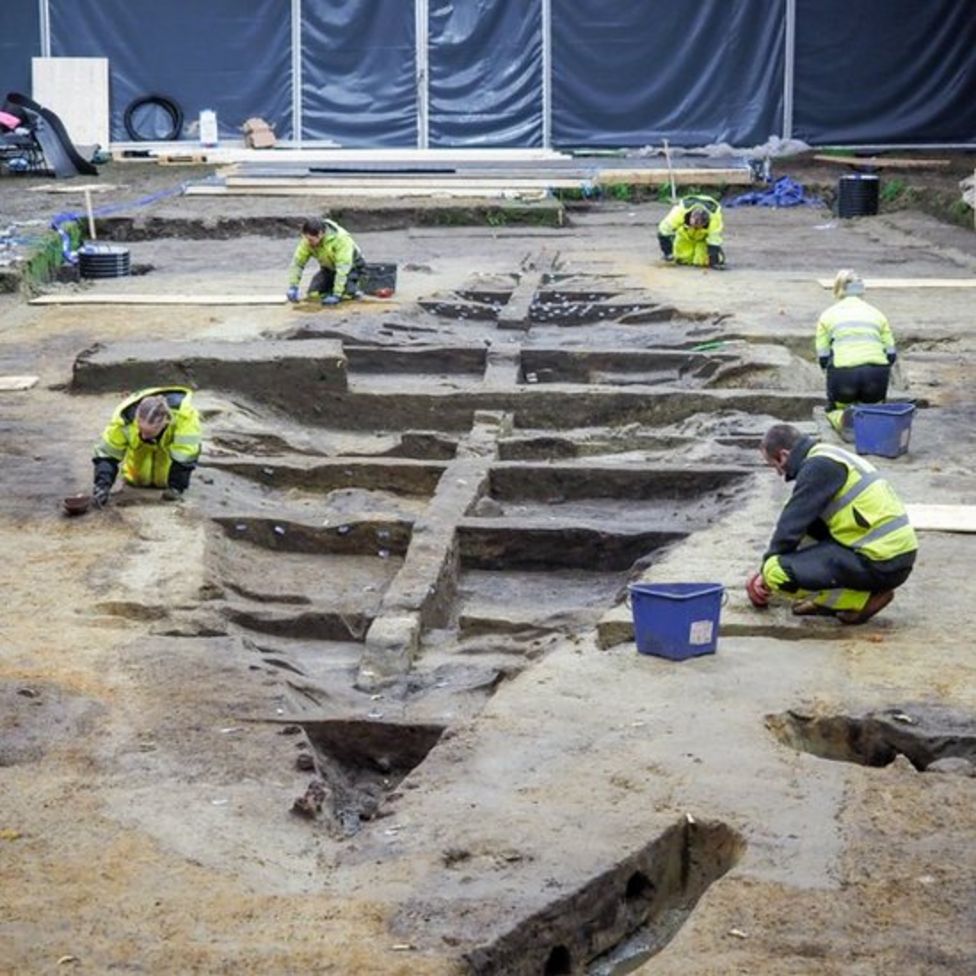 Pyramids, castles, palaces: symbols of power and status have taken many forms down the ages, and for the Vikings what really counted was the longship.
This month Norwegian archaeologists hope to complete their excavation of a rare, buried longship at Gjellestad, an ancient site south-east of Oslo. It is the first such excavation in Norway for about a century.
Most of the ocean-going ship has rotted away over the centuries, but archaeologist Dr Knut Paasche believes the layout of the iron nails will still enable a replica to be built eventually.
Ground-penetrating radar (GPR) revealed it to be about 19m (62ft) long and 5m (16ft) wide - putting it on a par with the well-preserved Oseberg and Gokstad Viking ships on display in Oslo.
Those ships were found on the western side of the wide Oslo Fjord.
Read the rest of this article...