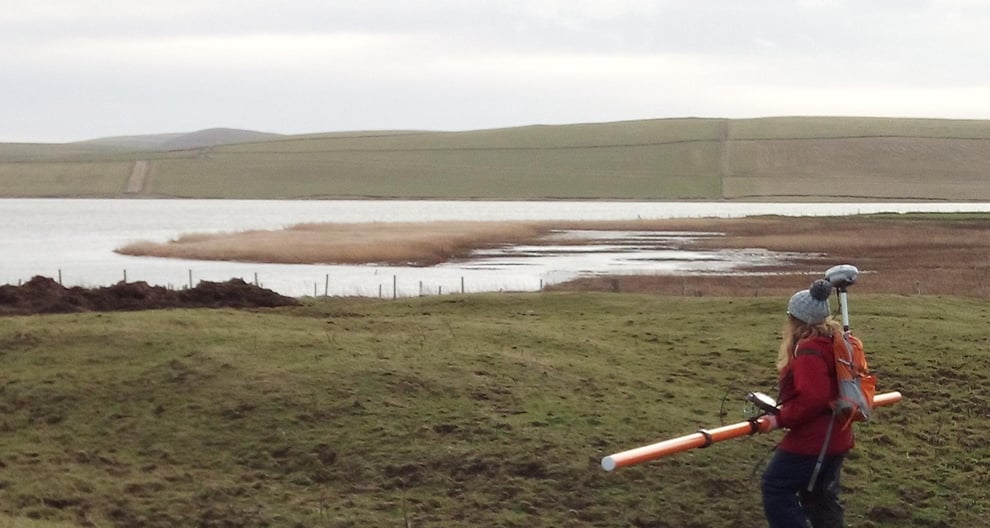 The lost Viking waterway likely connected farms on Orkney Mainland to the power bases of the Norse earls on the north west coast at Birsay. PIC: St Andrews University.
The route was discovered after a series of Old Norse place names in the centre of the mainland, which were connected to sea and boats despite being many miles from the sea, attracted interest from researchers.
Now it is believed that Vikings were using a route from Harray in the central mainland through the Loch of Banks to a portage at Twatt before reaching the Loch of Boardhouse and ultimately the coastal powerbases of the Norse Earls at the Brough of Birsay, a tidal island off the very tip of the north west coast.
The waterway network would have provided a shallow route through which the Vikings were able to haul both their boats and heavy goods, such as grain.
Taxes and rents may have been gathered from the farms around Harray and transported on the waterway to Birsay with the route also offering a way to the waters of Scapa Flow and the North Atlantic.
Read the rest of this article...