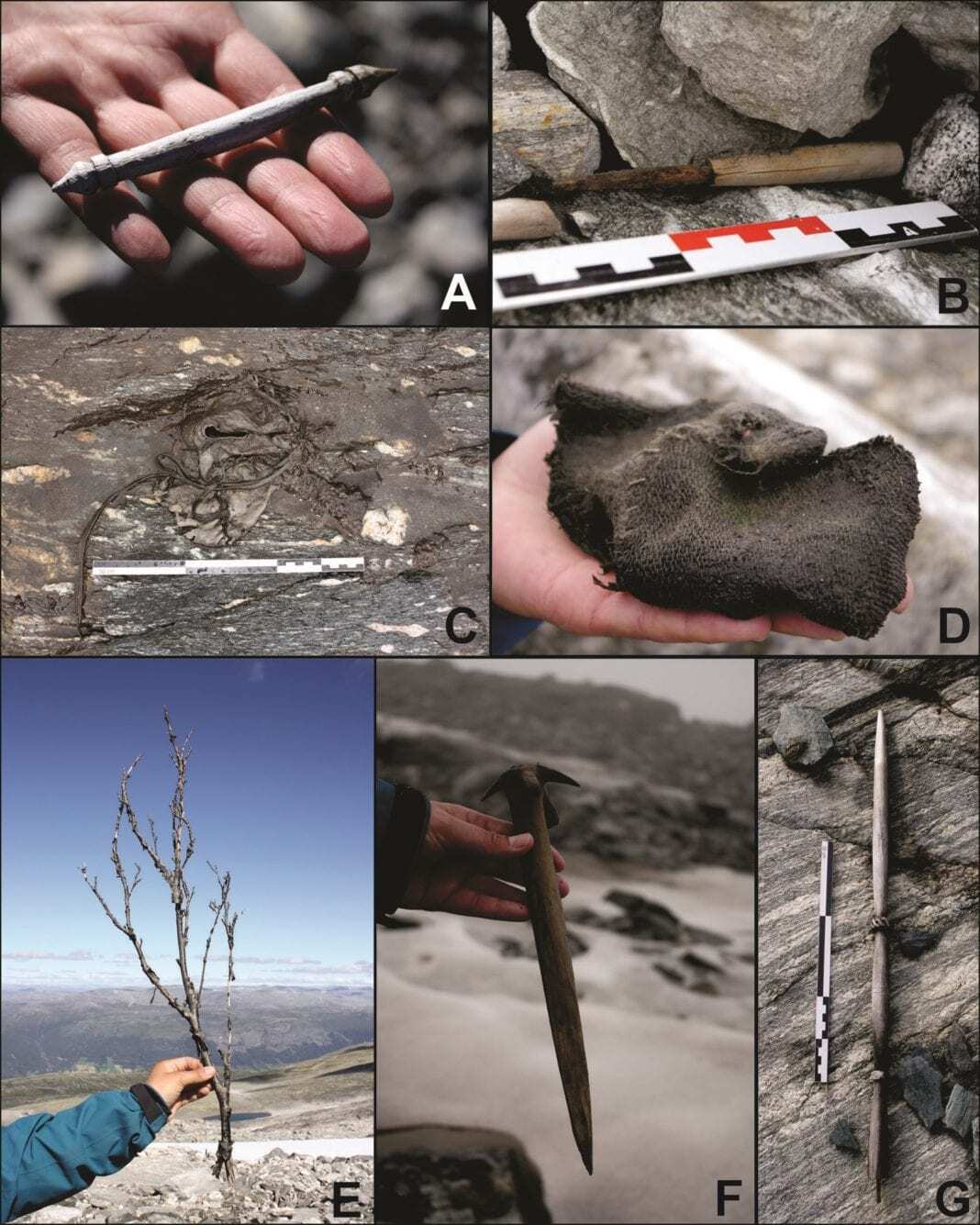 Image Credit : Antiquity Journal
Climate change is leading to the retreat of mountain glaciers.
In Norway, hundreds of rare archaeological finds have been revealed by melting ice in a lost mountain pass at Lendbreen in Innlandet County.
The finds tell a remarkable story of high-altitude travel in the Roman Iron Age and the Viking Age.
"A lost mountain pass melting out of the ice is a dream discovery for us glacial archaeologists," says Lars Pilo, first author of the study and co-director for the Glacier Archaeology Program.
"In such passes, travellers lost many artefacts that became frozen in time by the ice. These incredibly well-preserved artefacts of organic materials have great historical value."
Read the rest of this article...