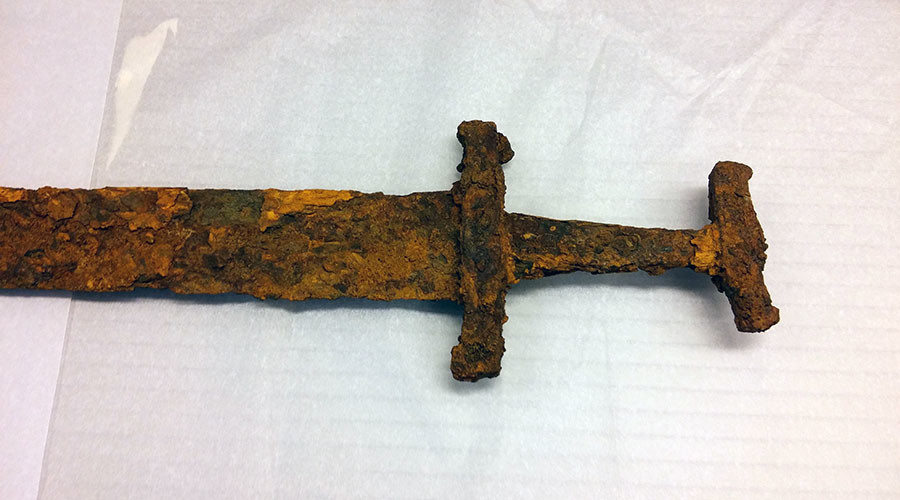 © The Cultural Heritage Agency of Iceland
Hunters tracking geese in the wilds of southern Iceland have returned with an unexpected catch - an incredibly well-preserved 1,000 year old Viking sword.
The group of hunters fortuitously stumbled upon the weapon in Skaftárhreppur, south Iceland, a region badly hit by floods last year.
Pictures of the Viking weapon of war - a double edged sword - show it to be in remarkably good condition, save for the tip which has broken off.
The sword is slightly curved at the point and due to years of exposure the metal blade has partially corroded. But despite years out in the open, splinters of wood can still be observed around the handle.
Read the rest of this article...