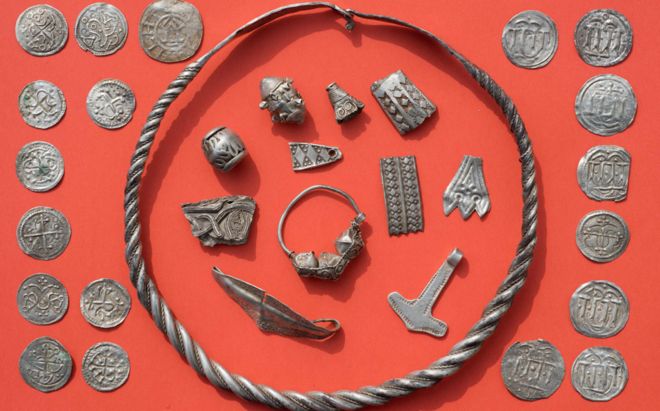 Harald Bluetooth might have buried the treasure while fleeing from enemies
Treasure linked to the reign of 10th Century Danish King Harald Bluetooth has been dug up in northern Germany.
An amateur archaeologist and a 13-year-old boy found a silver coin on the Baltic island of Rügen in January when scanning a field with metal detectors.
Experts kept the find secret until a team dug up 400sq metres (4,300sq ft) of land at the weekend.
They found braided necklaces, a Thor's hammer, brooches, rings and about 600 coins, probably buried in the 980s.
"This trove is the biggest single discovery of Bluetooth coins in the southern Baltic sea region and is therefore of great significance," said lead archaeologist Michael Schirren.
Read the rest of this article...