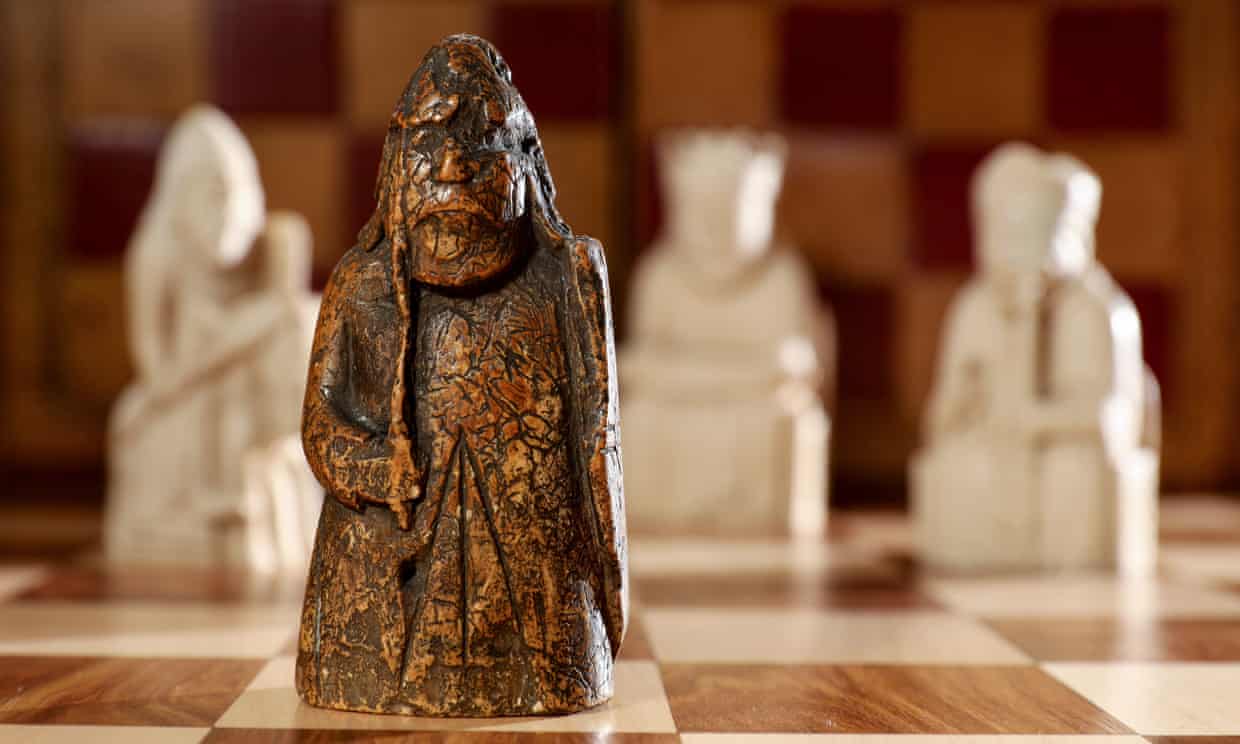 The newly discovered medieval Lewis warder chess piece was missing for almost 200 years. Photograph: Tristan Fewings/Sotheby's/PA
A small walrus tusk warrior figure bought for £5 in 1964 – which, for years, was stored in a household drawer – is a missing piece from one of the true wonders of the medieval world, it has been revealed.
The Lewis chessmen were found in 1831 in the Outer Hebrides and became beloved museum collections in London and Edinburgh. They have also become well known in popular culture from Noggin the Nog to Harry Potter.
But of the 93 pieces found, five were known to be missing. Until now. On Monday the auction house Sotheby's announced it had authenticated a missing piece and would sell it in July with an estimated value of between £600,000 and £1m.
The missing piece, measuring 8.8cm in height, is a Lewis warder and – 55 years ago – was purchased for £5, about £100 in today's money.
Read the rest of this article...