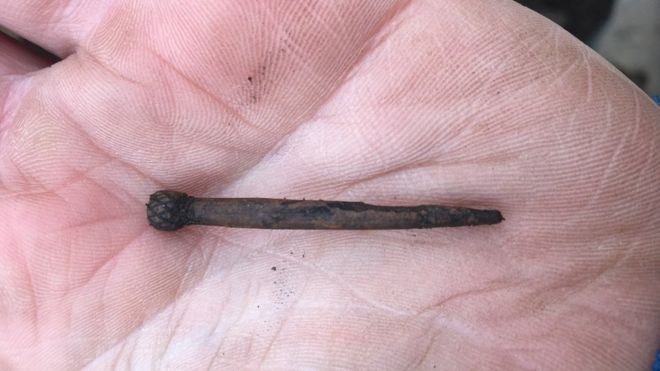 A pin decorated with a bramble is among items discovered at the Pictish fort
A "treasure trove" of Pictish artefacts has been discovered in the remains of an ancient fort on the Moray coast.
The building near Burghhead is believed to have been destroyed by fire in the 10th century as the Vikings invaded.
It spelled the end of Pictish life in the area but the blaze preserved material that would normally have rotted away hundreds of years ago.
As well as a complex layer of oak planks in a wall, archaeologists have uncovered jewellery and animal bones.
Read the rest of this article...