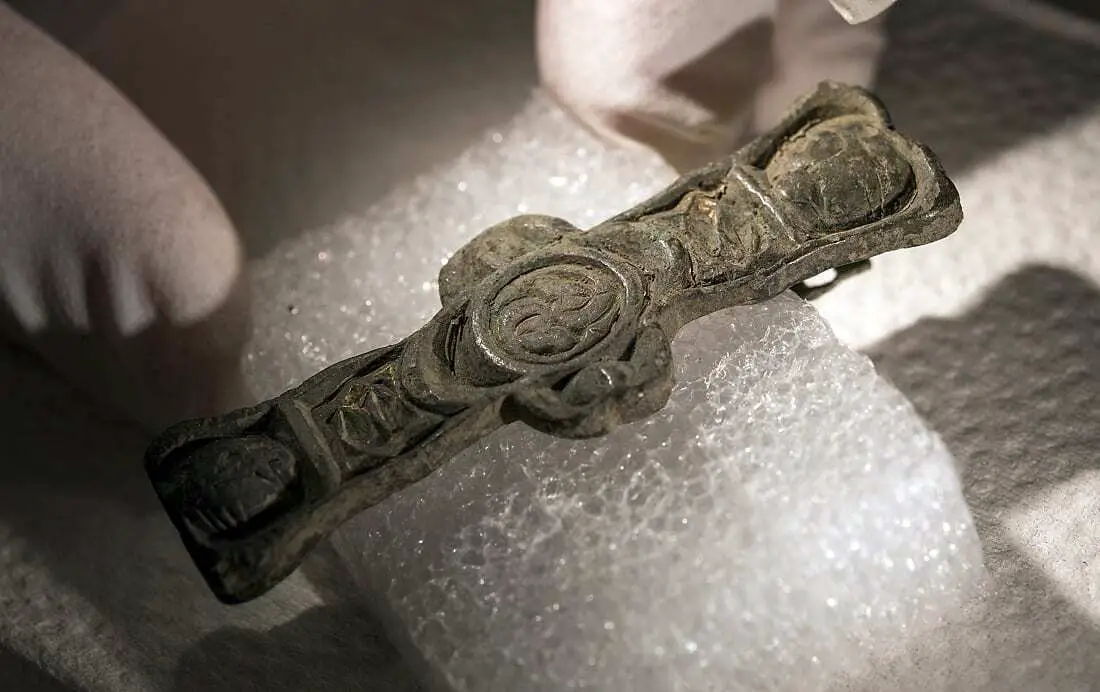 EXPANSION WORKS OF BYNESET CEMETERY AT STEINE CHURCH IN TRONDHEIM, NORWAY HAS LED TO THE DISCOVERY OF AN IMPORTED CLASP OR BROOCH DATING FROM THE VIKING ERA.
The find is thought to be a gold-plated silver fitting from a book brought to the area during the Viking age.
Raymond Sauvage from NTNU's Department of Archaeology and Cultural History, and the project manager for the excavations said "We know that the Vikings went out on raids. They went to Ireland and brought things back"
"You don't make discoveries like this everywhere. There are only a few areas where people had the resources to go out on such voyages."
Read the rest of this article...