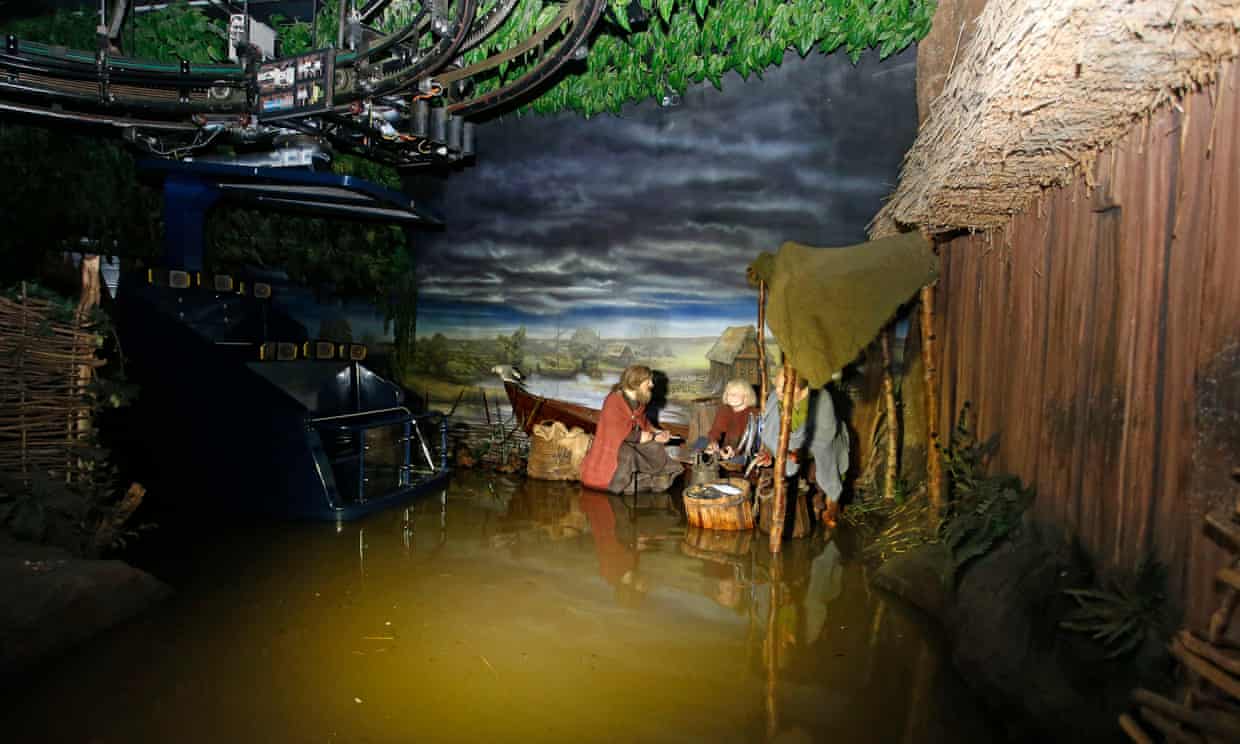 The December 2015 floods that forced the Vikings of Jorvik attraction to close.
Photograph: Peter Byrne/PA
I

t's almost a year since Sarah Maltby, sat comfortably at home on her sofa in the sleepy days after Christmas, got a phone call to warn her that the Vikings of Jorvik were up to their waists in water.
"The first I knew of it was a call from the staff on duty saying the centre was open, there were visitors inside, but water was starting to pour in and what should they do," the director of attractions for York Archaeological Trust said. "There was only one answer. Get the visitors out and close immediately."
Jorvik, the unique visitor attraction under the streets of York and built on an archaeology site that revealed the real everyday lives of its Viking residents, has been closed ever since. It has only just announced a reopening date in April 2017.
Read the rest of this article...