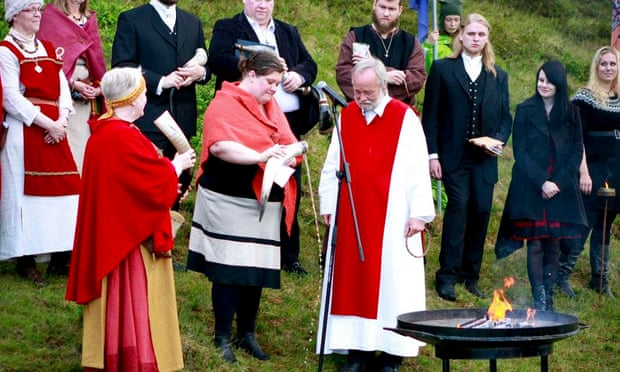 Icelanders will soon be able to publicly worship at a shrine to Thor, Odin and Frigg with construction starting this month on the island's first major temple to the Norse gods since the Viking age.
Worship of the gods in Scandinavia gave way to Christianity around 1,000 years ago but a modern version of Norse paganism has been gaining popularity in Iceland.
"We see the stories as poetic metaphors and a manifestation of the forces of nature and human psychology."
Membership in Asatruarfelagid has tripled in Iceland in the last decade to 2,400 members last year, out of a total population of 330,000, data from StatisticsIceland showed.
Read the rest of this article...