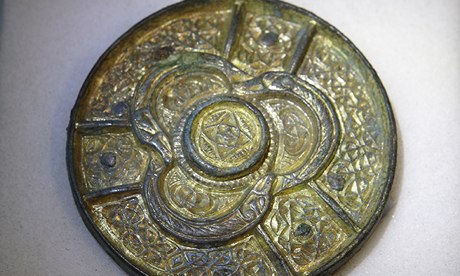 A Celtic treasure looted by the Vikings more than 1,000 years ago has been discovered in the British Museum's storerooms. An ornate, gilded disc brooch dating from the eighth or ninth century was found by chance and is being described as a "staggering find". No-one knew of its existence until now.
It had been concealed in a lump of organic material excavated from a Viking burial site at Lilleberge in Norway by a British archaeologist in the 1880s and acquired by the British Museum in 1891.
Curator Barry Ager, a Vikings specialist, was poring over artefacts before a visit from a Norwegian researching the Viking site when his eye was caught by some metal sticking out of the side of the organic lump.
Read the rest of this article...